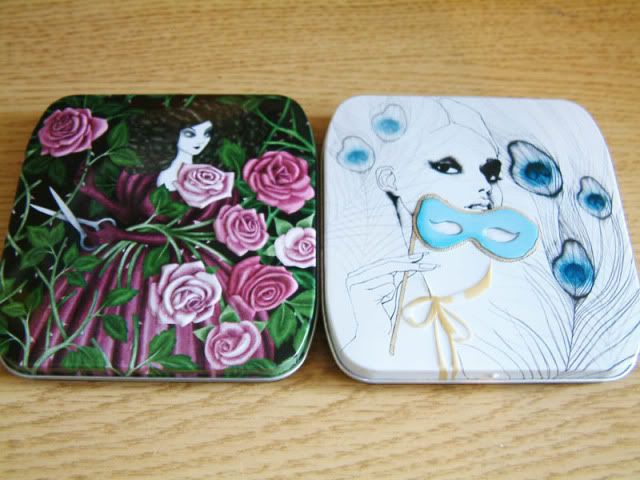 Those clever people at
Bodyform
have designed a new range of tins to store your unsightly sanitary towels, entitled the '
Seven Sins
' collection. Be gone those days where a brightly wrapped one would fall out from your handbag and embarrass you in front of your silly male friends. The ones who would pick it up and start sticking it to their heads or doing other very stupid things with them whilst chanting obscenities such as 'You're on the rag!' (further proof that females mature much, much faster than males) Yes, those days are truly over, thank you Bodyform!
Anyway, I do quite like the designs and ending up getting two. I got 'Greed' and 'Vanity'; one for my everyday handbag and one for my travel bag. Stylish and practical, yet they could have designed them to hold more than
one
unsightly sanitary towel though. Perhaps that's why there are seven to collect?
One free with every promotional pack of Bodyform.